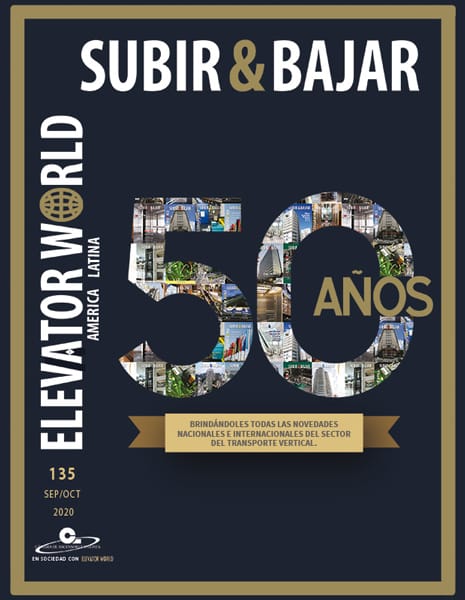 In it's 51st year of publication, Subir & Bajar was the first magazine within the South American market and continues to be a leader in the Spanish-language community. The magazine is published bimonthly and consists of relevant news, events, projects and technical articles. It is distributed free of charge to registered subscribers.
TO SUBSCRIBE: Simply fill out the registration form below. Subscribers within South America will be mailed each printed issue and subscribers outside of that region will be emailed a digital version.
TO ADVERTISE: Download the 2021 Media Planner or contact us by using the information below.
PLEASE NOTE: In order to qualify to receive the magazine free you must work within the elevator/escalator or building industry in some capacity.
To advertise or submit editorial:
In Argentina: Subir & Bajar
Contact: Carmen Maldacena
Email: subirybajar@camaradeascensores.com.ar
Phone: +54 11 4431-2085
All Other Countries: Elevator World
Contact: T. Bruce MacKinnon
Email: advertising@elevatorworld.com
Phone: +1 (251) 479-4514, Ext. 20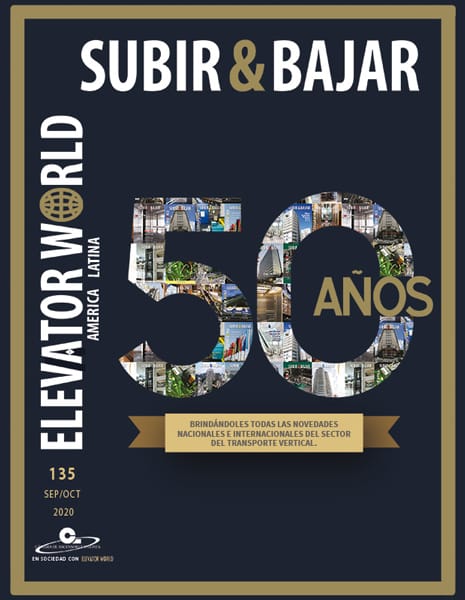 Entrando en su 51ro. año de publicación, Subir & Bajar fue la primera revista en el mercado sudamericano y continúa siendo líder dentro de la comunidad hispano parlante. La revista se publica bimensualmente y contiene noticias, eventos, proyectos y artículos técnicos de relevancia. Es distribuida en forma gratuita a los suscriptores registrados.
PARA SUSCRIBIRSE: Simplemente complete el siguiente formulario. Los suscriptores dentro de Sudamérica recibirán cada edición impresa y los suscriptores fuera de esa región recibirán la versión digital vía correo electrónico.
PARA PUBLICITAR: Baje la Guía de Publicaciones 2021 aquí (en Inglés) o contáctenos utilizando la siguiente información.
NOTA: Para poder recibir la revista en forma gratuita Ud. debe trabajar en algún puesto dentro de la industria del ascensor / escaleras mecánicas, o de la construcción.
Para publicitar o enviar artículos:
En Argentina: Subir & Bajar
Contacto: Carmen Maldacena
Email: subirybajar@camaradeascensores.com.ar
Teléfono: +54 11 4431-2085
En todos los demás países: Elevator World
Contacto: T. Bruce MacKinnon
Email: advertising@elevatorworld.com
Teléfono: +1 (251) 479-4514, Ext. 20